Hello, Friends! It's Been A Long, Long Time… (You're welcome, for the Bing break!) I'm coming out of hibernation to share something I'm really excited about FINALLY participating in: The January Cure!
This has been around on Apartment Therapy for years (maybe more than a decade) and I have always wanted to DO IT. The first time I attempted the January Cure was when we lived in our lovely Queen Anne High School condo. It was an incredibly charming 500 sq ft shoe box – and in about about 150 of those sq ft, we were unable to fully stand up. But JUST as I was starting to participate in the January Cure, I decided I was going to also start a cookie company… while also maintaining a full time job in the games industry. So…guess which one got my full attention?
The second time I attempted the January Cure, CJ and I had moved back to our two bedroom Belltown condo. We also had acquired a frozen custard shop AND decided to try to start family. Again, competing priorities stomped my dreams of a full and organized purge.
And here I am…third attempt! Life is not simpler: we have an amazing 3-year-old daughter, CJ works Singapore hours (I consider them brutal, he considers them manageable), I have a fulltime role at a game company I love, and our home is 1670 sq ft – the largest place we've lived together. ("Thankfully" (?), we lost the cookie and custard companies to Covid. I dunno. So many mixed feelings here.) Anywho, the long and the short of it is that I am convinced this third attempt will work out, thanks to the damned omnicron variant. Basically, I have a little "free" time in the evenings after Evelyn goes to bed, so this is what I'll be doing instead of binging TV and eating ALL the chocolate.
First January Cure Assignment is to Declutter Just ONE Drawer
So the first assignment was meant to be simple! Just declutter a single drawer! Well…it turns out I'm an overachiever, so I actually did five.
I forgot to take before shots of the first two…
…but here are the finished products.
This one consists of our most used utensils for cooking and baking – stuff we use almost daily.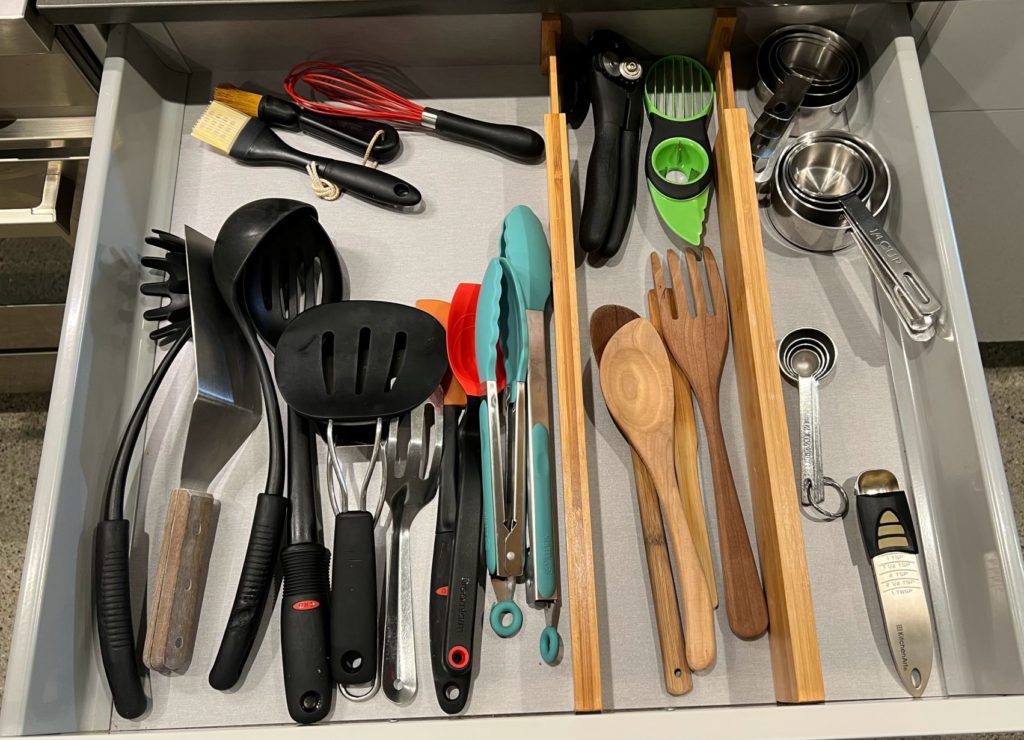 And this one is our fancy cutting board and "disposable" food storage.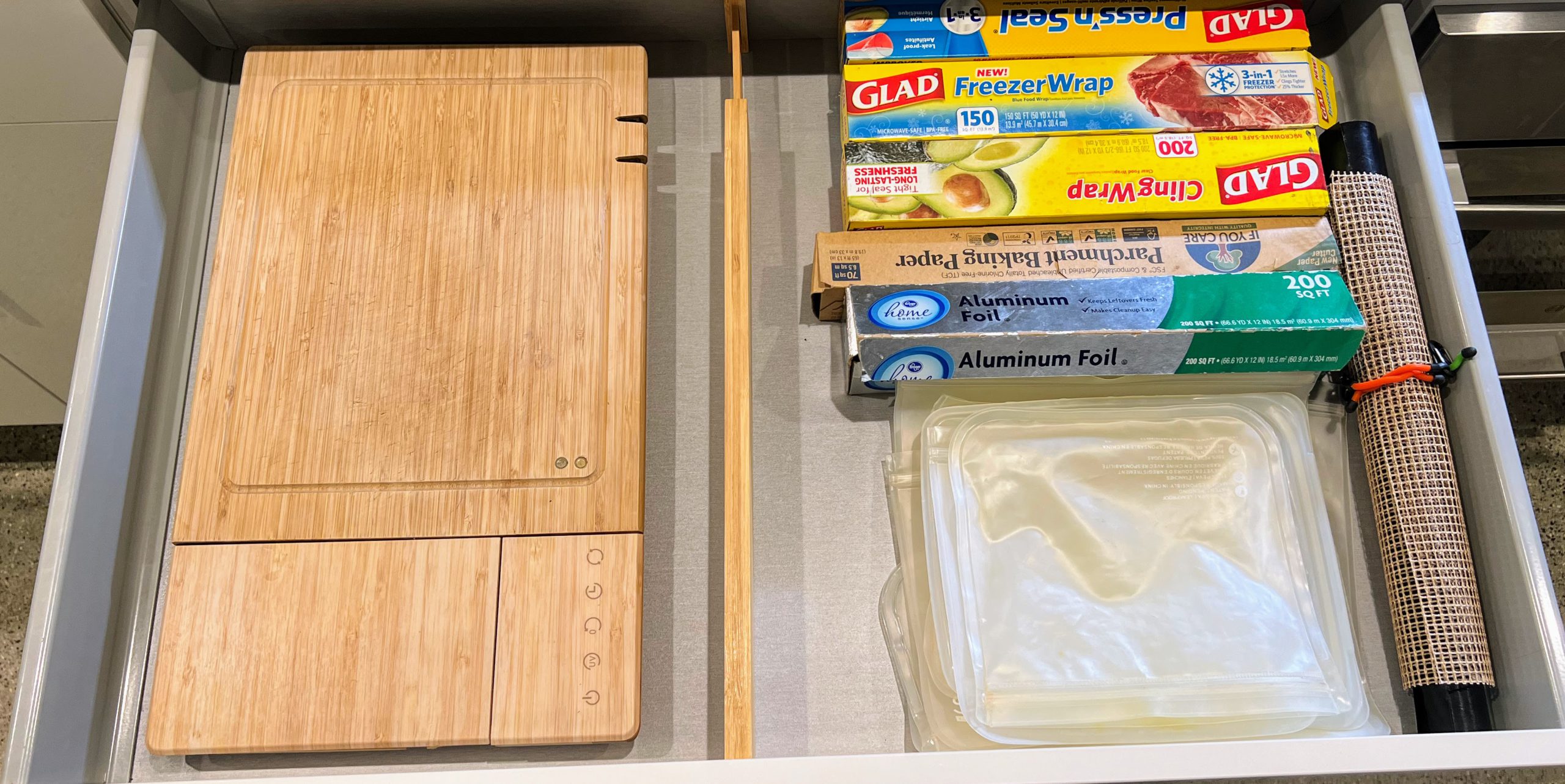 What was even happening here?
This drawer was the place we just dumped everything we knew we wanted to keep for the kitchen, but didn't know what to do with it. I'm pretty pleased with the results.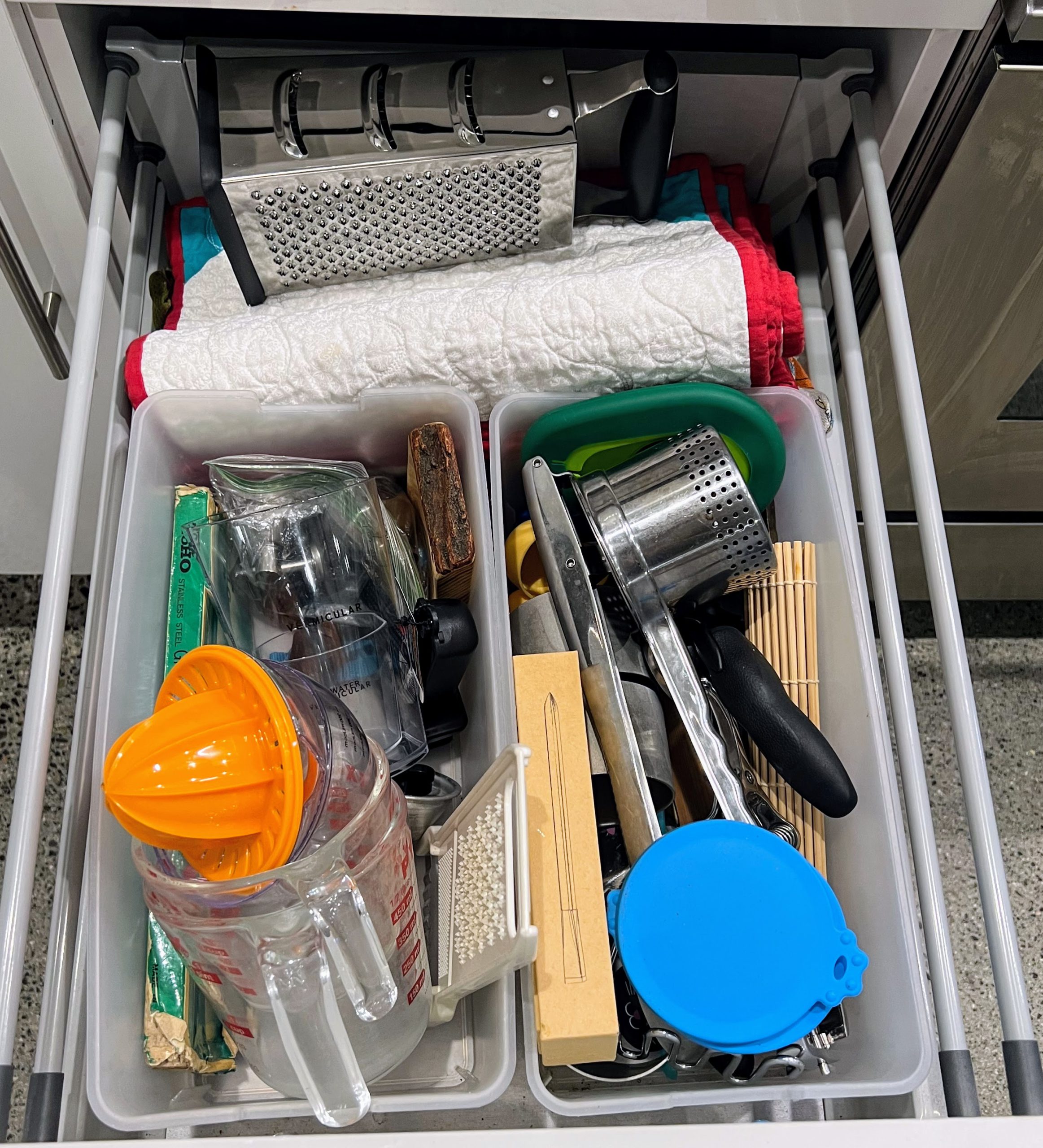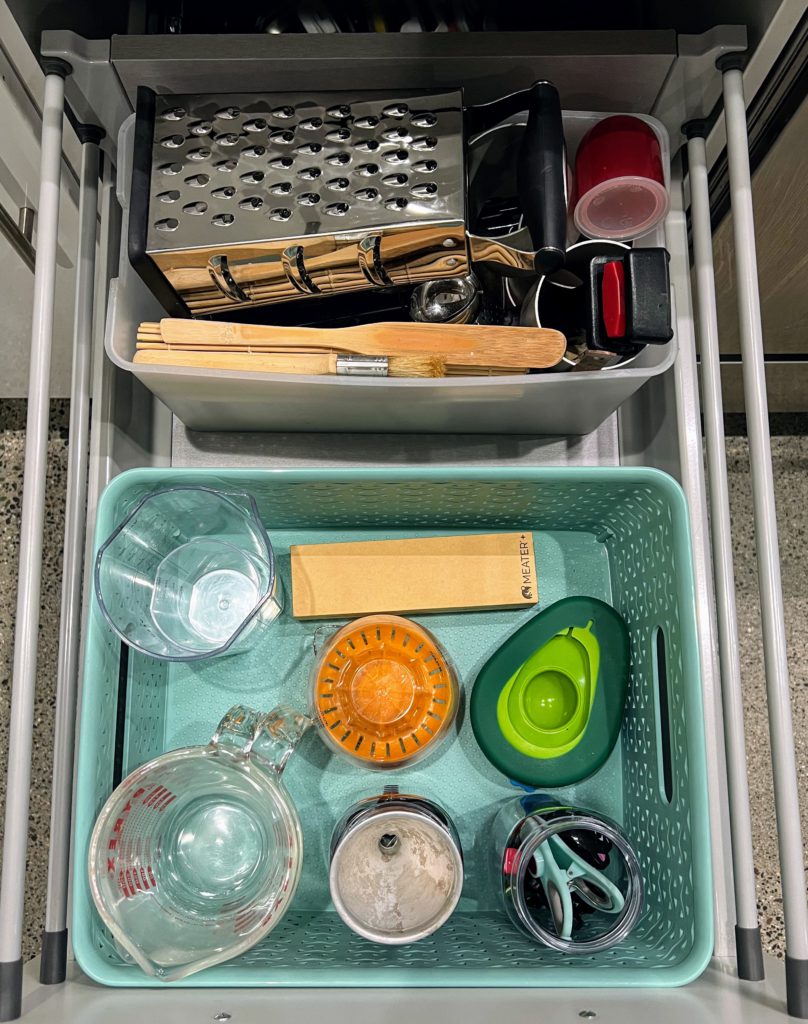 It went from a jumble of random stuff, to something that is fairly well organized. The front (more accessible) bin, is for kitchen tools we use at least once a week. The back bin is for the stuff we might only use once a quarter or once per year.
Food Storage Lids Are Evil
This is a fact. So I wrangled those MFers as if I were defeating Satan.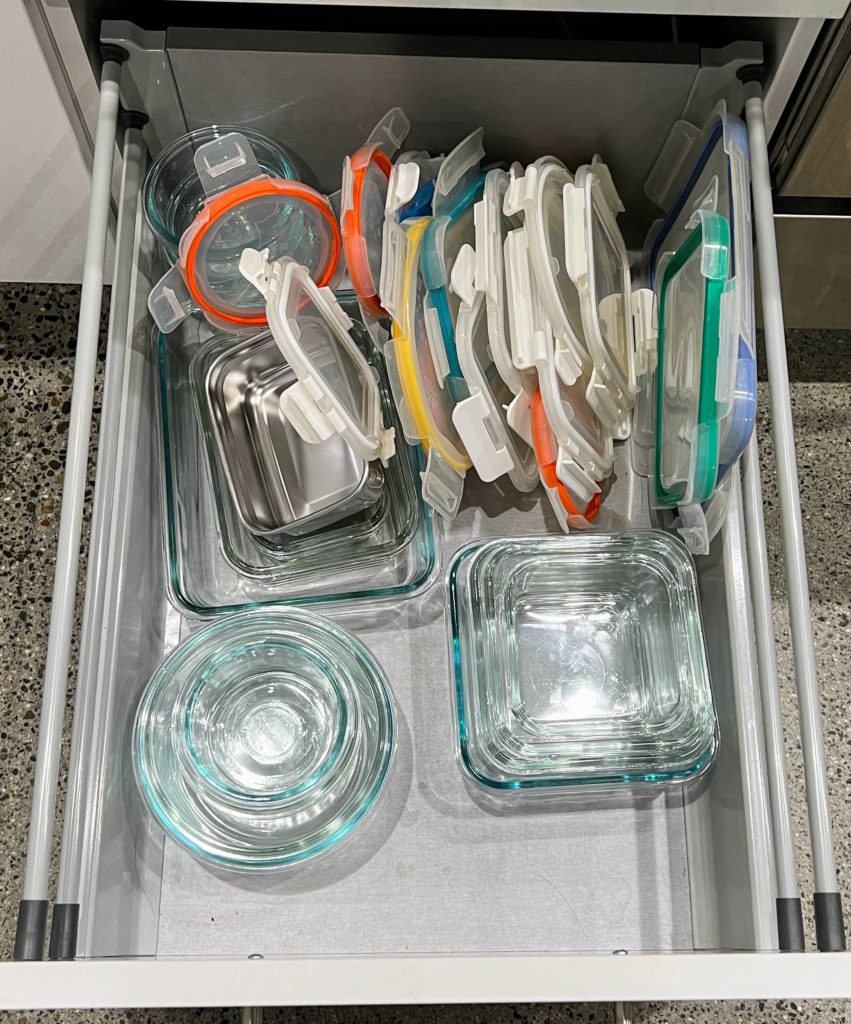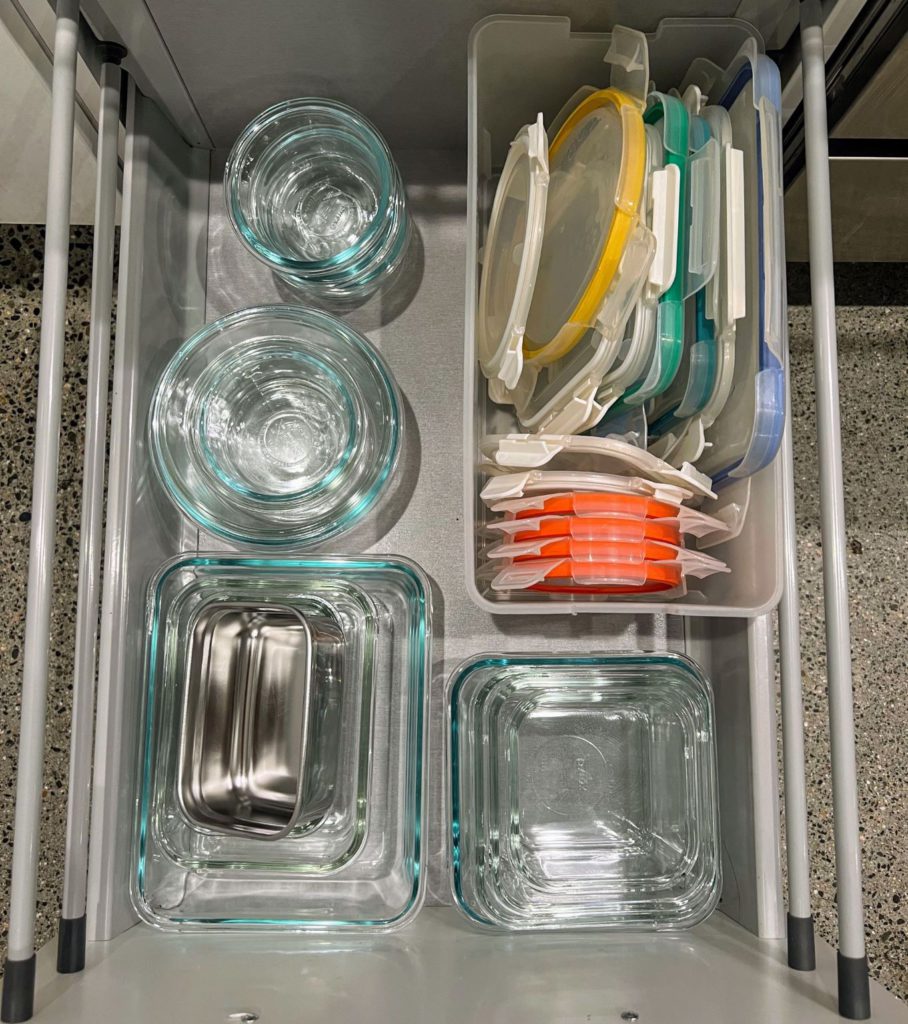 Take that, Lucifer!
January Cure'd, for real! The Dreaded Dish Towel Drawer
Which, in my house, also includes bibs and wash cloths for my mini, as well as some of our VERY SPECIFIC (hello OCD) cleaning cloths.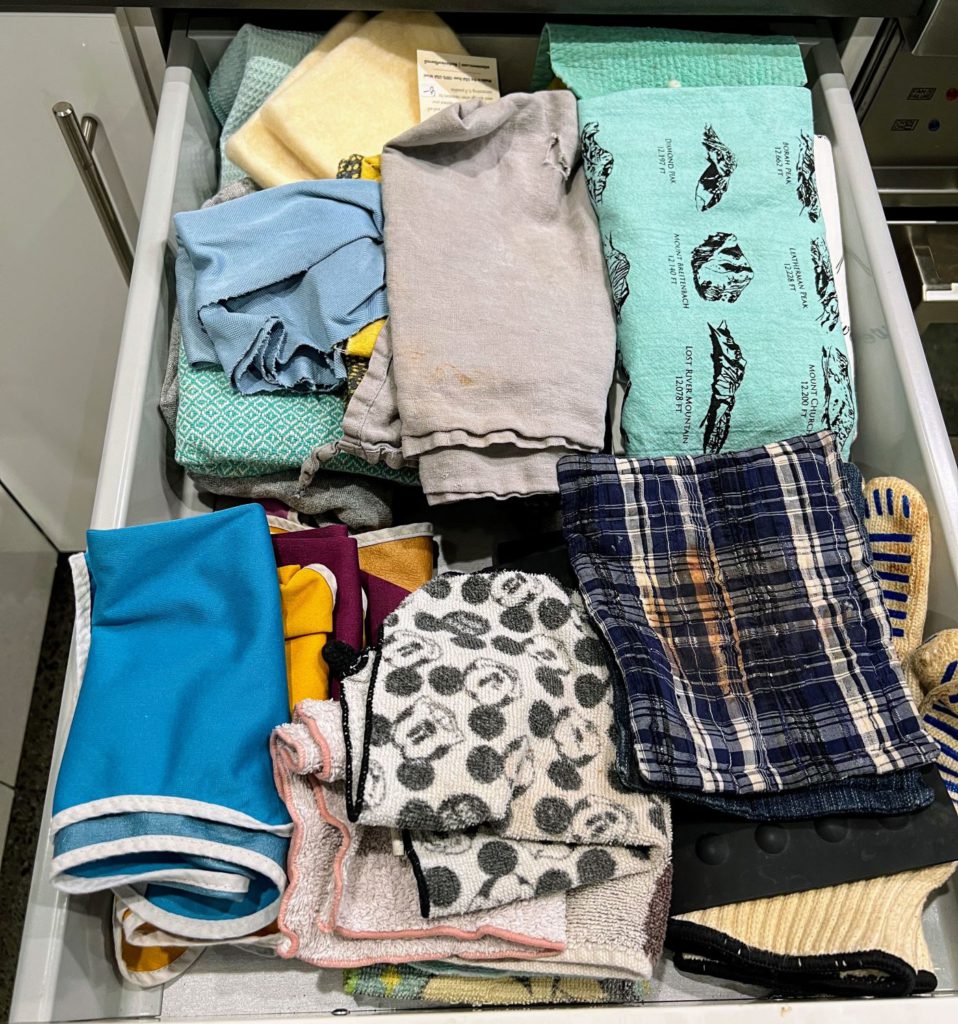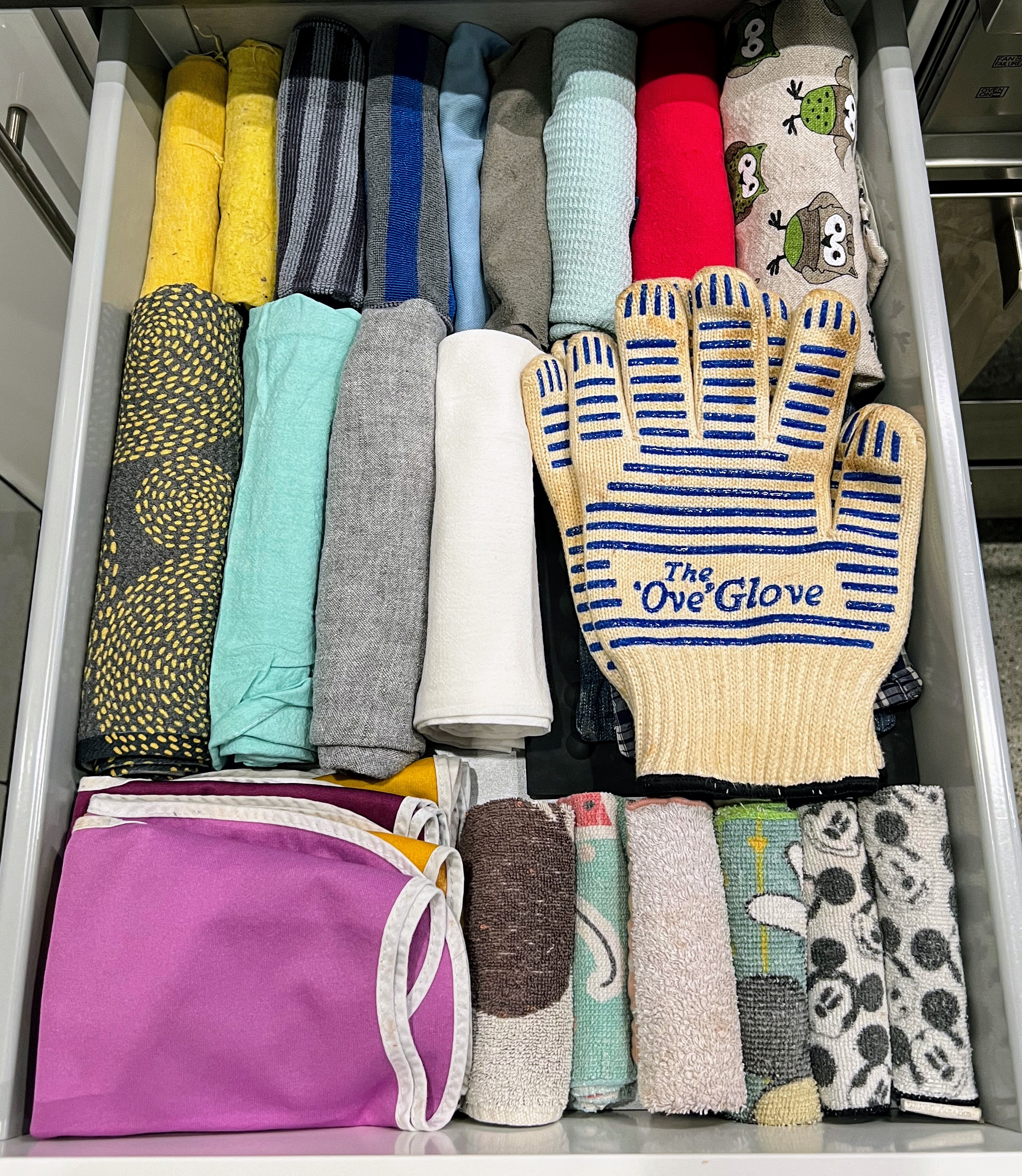 Whew!
Ok…so I think I know why they only wanted me to start with one drawer. That was a lot, but it was OH SO SATISFYING. I can't wait to see what tomorrow's assignment will bring!
Anyone else feeling inspired to do some home lovin' while omnicron rages?