I typically think of my bedroom as the one place in the house that is consistently clutter and stress-free. However, as I assessed the bedroom for this project, I realized it may have gotten a little messy and I just didn't notice. Time to declutter the bedroom!
So much stuff had accumulated on and around the dresser. I typically have a small pile of things I'm going to list on Poshmark. That pile was too large. There was a bunch of stuff on top of my dresser that didn't need to be there – I just hadn't thought of a better place to put it. A piece of antique luggage sat beneath my jewelry box and random clothes sat on top. What the hell?
The easiest part to wrap the brain around is stripping and washing the bedding. I love fresh bedding. We also cleaned up our pillow situation a bit. For decluttering, I put away the random clothes, found a new (and better) home for the antique luggage, and photographed all my future Poshmark listings. I restyled Dummy, dusted every surface, and vacuumed the carpet.
I did not buy flowers, because as I've said before, I am not looking to introduce more stuff into the house till it's been gutted.
Anywho, without more ado, this is what it looks like when I declutter the bedroom.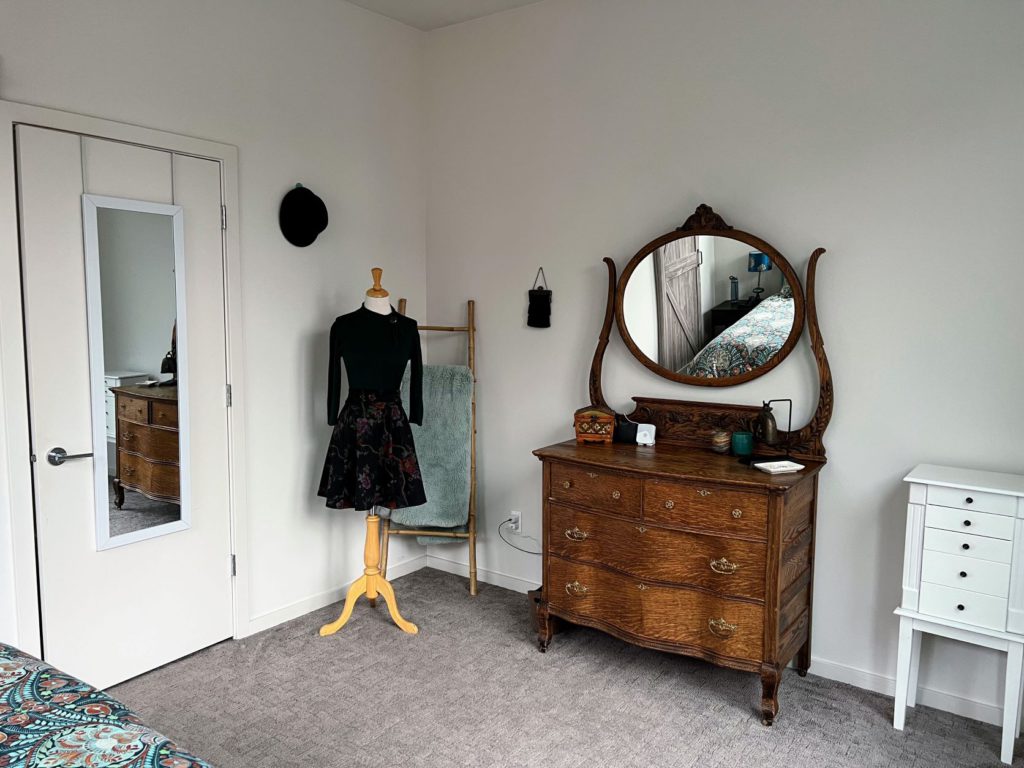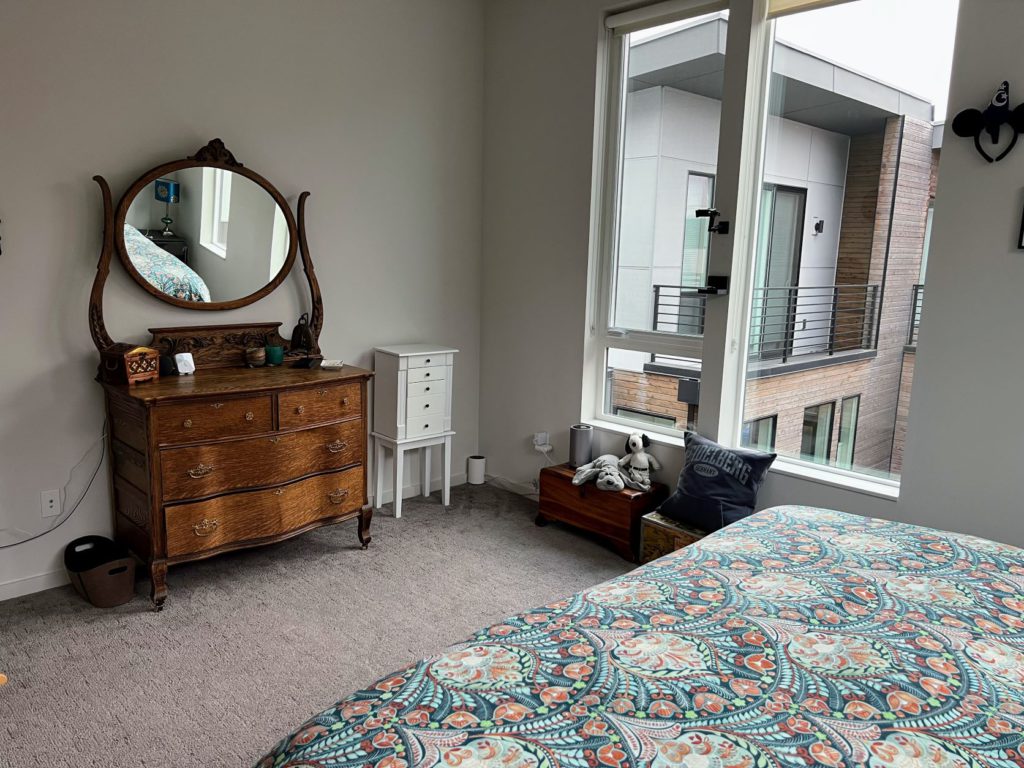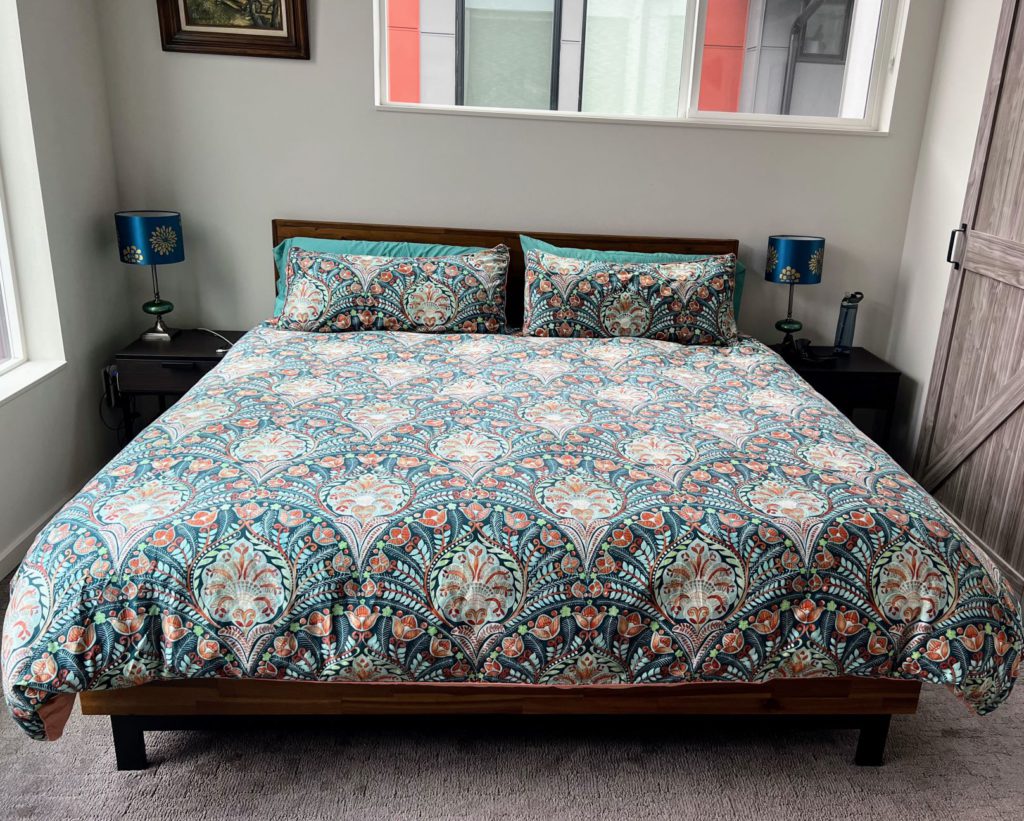 Next, I'm going to need to LIST all the stuff I photographed for Poshmark – that's a whole thing in itself. I also need to come up with a graceful way to manage all the cables. And finally, cleaning up the room and photographing it really makes it clear that I need to do better things with wall décor. It's time to finally order that statement wall clock and make a family photo gallery. After all, my Pickle is very photogenic.